BUCUREŞTI, 15 sept — Sputnik. Andrei Anghel is from Târgu Neamţ, was born in 2000, and went to the UK in 2007, along with his family.
Now he is 17 years old, and, in early August, he was invited to perform a piano concerto at the Romanian Cultural Institute in London.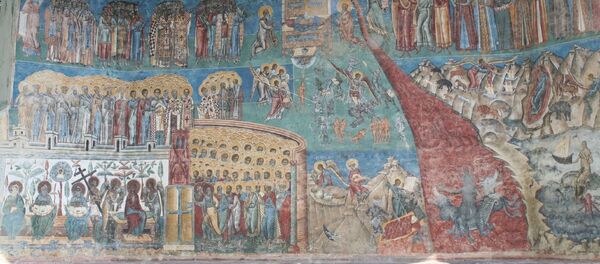 He was playing piano and composing from a very early age, and, after he joined the Junior Guildhall School of Music & Drama, he distinguished himself as a composer and performer on the violin and piano.
Andrei participated in numerous public concerts as a pianist and received many prestigious prizes, winning the title "Best Pianist in North West London" in 2015, and then "The Best Musician in Hillingdon Borough."
He also won the first prize at the Rotary Young Musician competition, and next year Andrei will participate in one of the most prestigious competitions in England, Junior Guildhall's Lutine Prize.
The young Romanian is the only pupil in the United Kingdom who has received a scholarship for two main instruments, violin and piano, exceeding the 8th grade (the highest grade) on both instruments, according to mesagerulneamt.ro.
At a concerto performed at ICR London, Andrei performed in front of 200 people.
"Frankly, I wanted to show all those present at the concert that Romanians can also be artists, not just thieves and villains. And I think I have scored a success", Andrei said.