BUCHAREST, 23 aug — Sputnik. According to the data delivered by the United Kingdom's Office for National Statistics, a record 362,000 migrants from Romania and Bulgaria are now employed in Britain, as reported by The Sun.
At the same time, migrants from other Eastern European countries including Poland, Hungary and Slovakia fell by an estimated 27,000.
Over the last year, the number of migrants from Romania and Bulgaria increased by a third, despite last year's Brexit vote.
"Despite all the scare stories of an exodus of EU workers, we have seen a fall of only 2 per cent from 25 countries and a continued massive inflow from Romania and Bulgaria", Migration Watch chief, Lord Green, said.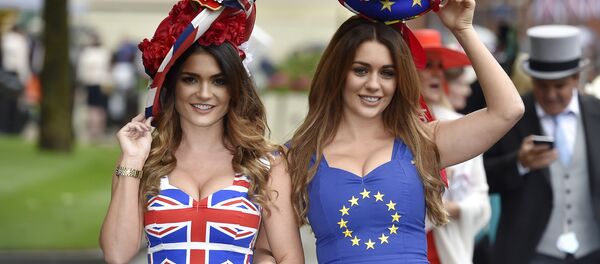 He added that, given the "enormous" increase of 87,000 immigrants from the two countries, "the need to control EU migration could not be clearer."
According to The Sun, official statistics have shown for the first time that one in five people who are unemployed in the UK are migrants.
There were a total of 1.4 million unemployed people in Britain in the last quarter — the numbers show. Of those, 219,000 were born outside the EU, 98,000 were born in the EU and had come to Britain, and 1.1 million were born in the UK.
Meanwhile, the unemployment rate is at its lowest level since 1975. But inflation is at 2.6 per cent — meaning a 0.5 per cent real terms cut in income for ordinary working families who will continue to face a squeeze.